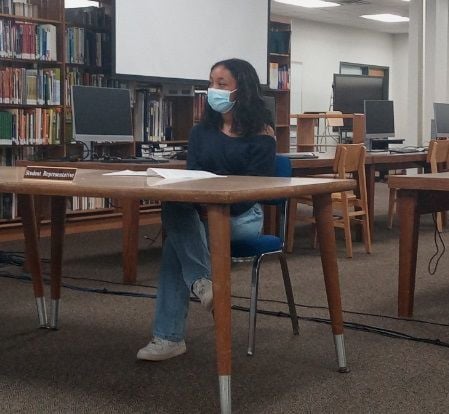 The Auburn Enlarged City School District School Board has approved an independent consultant to provide training on diversity, equity and inclusion.
A resolution approving a deal for Dr Sim Jonathan Covington Jr. to act as a consultant for the district was accepted by the board of directors at a meeting on Tuesday evening.
According to the contract between Covington and the district, he would be paid up to $ 12,500 for his work on diversity, equity and inclusion. He would receive $ 5,000 "for a staff development day" on Oct. 29, the deal continued, and earn $ 7,500 for developing a strategic plan with up to five goals.
The contract also stated that Covington had agreed to terms and conditions such as taking out "professional and / or liability insurance" in an amount to be determined by the district. He will also be solely responsible for paying federal and state income taxes applicable to the agreement, the contract said.
Auburn Superintendent Jeff Pirozzolo said Covington, the diversity manager at Finger Lakes Community College, will work with staff on professional learning with the district's strategic plan on diversity, equity and inclusion.
Pirozzolo said Covington's consultant role is separate from the position of Executive Director of Diversity, Equity and Inclusion which is included in the district's budget this year. Pirozzolo noted that the district will repost this work.